Welcome to Dragonsmir, I hope you enjoy meeting my dogs, friends and family
All photos and artwork are subject to Copyright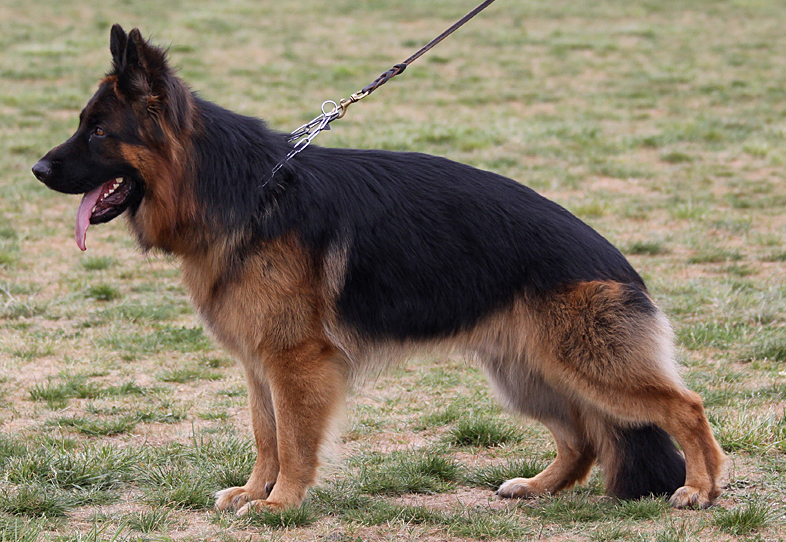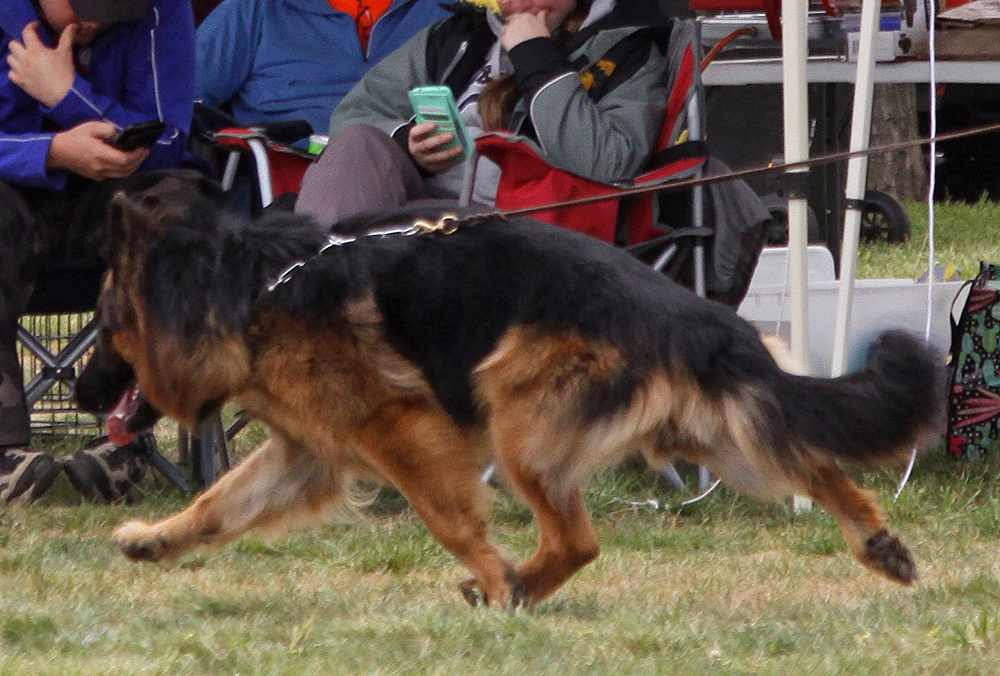 ACTGSDL October Shows & Breed Survey
Kuma did well at first specialty in 18 months being awarded Intermediate Dog both days
and Reserve Challenge on the Saturday - huge thanks to "Grandma" Karen for handling him
and after breed survey along with another lovely critique can be known as
Aust Ch Hillmgic Purple Haze, AZ BSCL1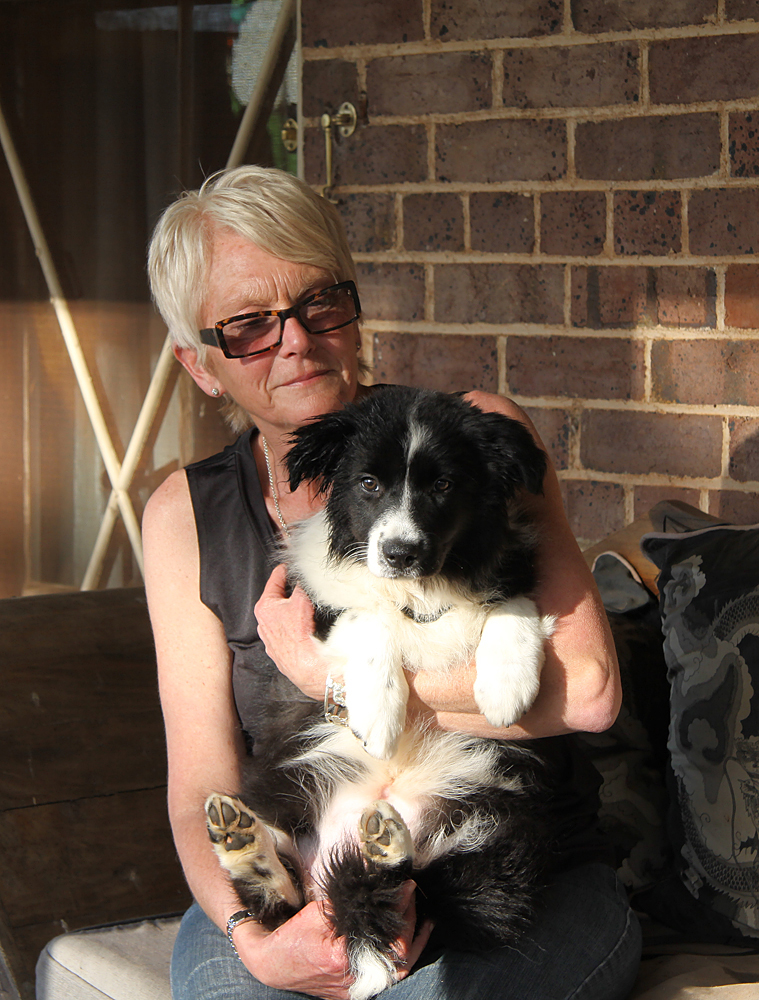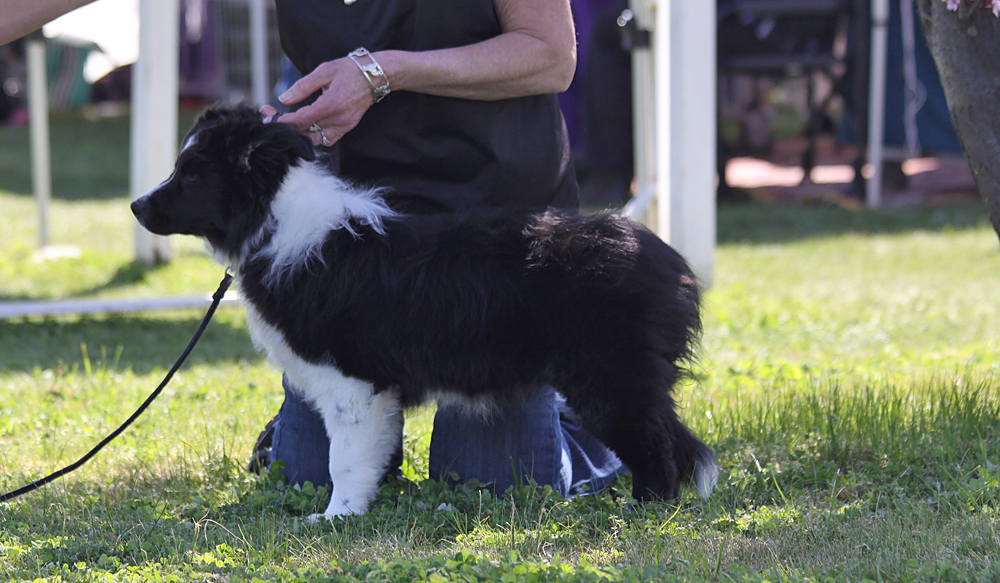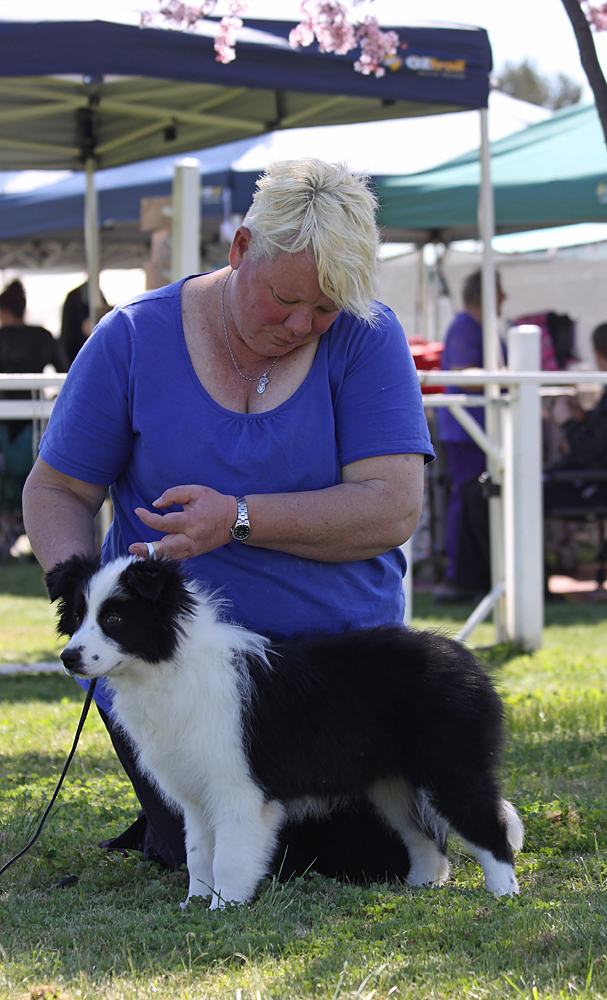 Harden Ag Show
With everything that's been going on shows haven't been a priority
but the babies made their debut at our local show with Ako Baby of Breed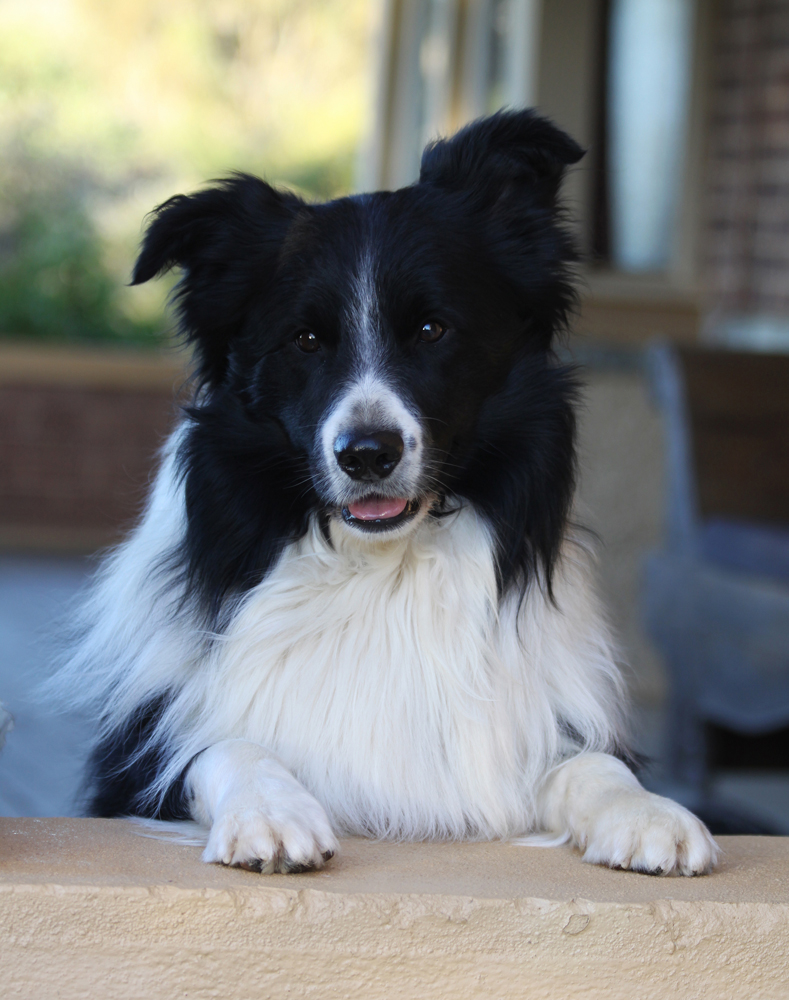 Xanda
No words only tears so I will let this poem say it all ....

A bright shining star
Rides a broomstick today
You've gone to a place
Where we can no longer play

A magic wand is what we needed
Just a magic wand is for what we pleaded
We searched we looked we even got mad
But no matter what we did none could be had
Just one more day
Would give anything to have it that way
One more bark one kiss one hug
But you let us know you'd had enough

Five is not so old
But you told us it was time to be with the man of gold
Max will again take care of you
Just like he use to

We made the tough decision to give you your wings
To ride free on your broomstick
Even though such pain it brings

Our world seems empty tears flow like rain
Right now there is so much pain
So go ride your broomstick
Have fun again

Go find your pixies and dragons
Go have fun
In a world without you
For us there is none

So tonight we will try to be brave
Wipe tears away and look through the haze
For that shining broomstick riding star
Watching over us from afar
Raelene Koerber
22/08/15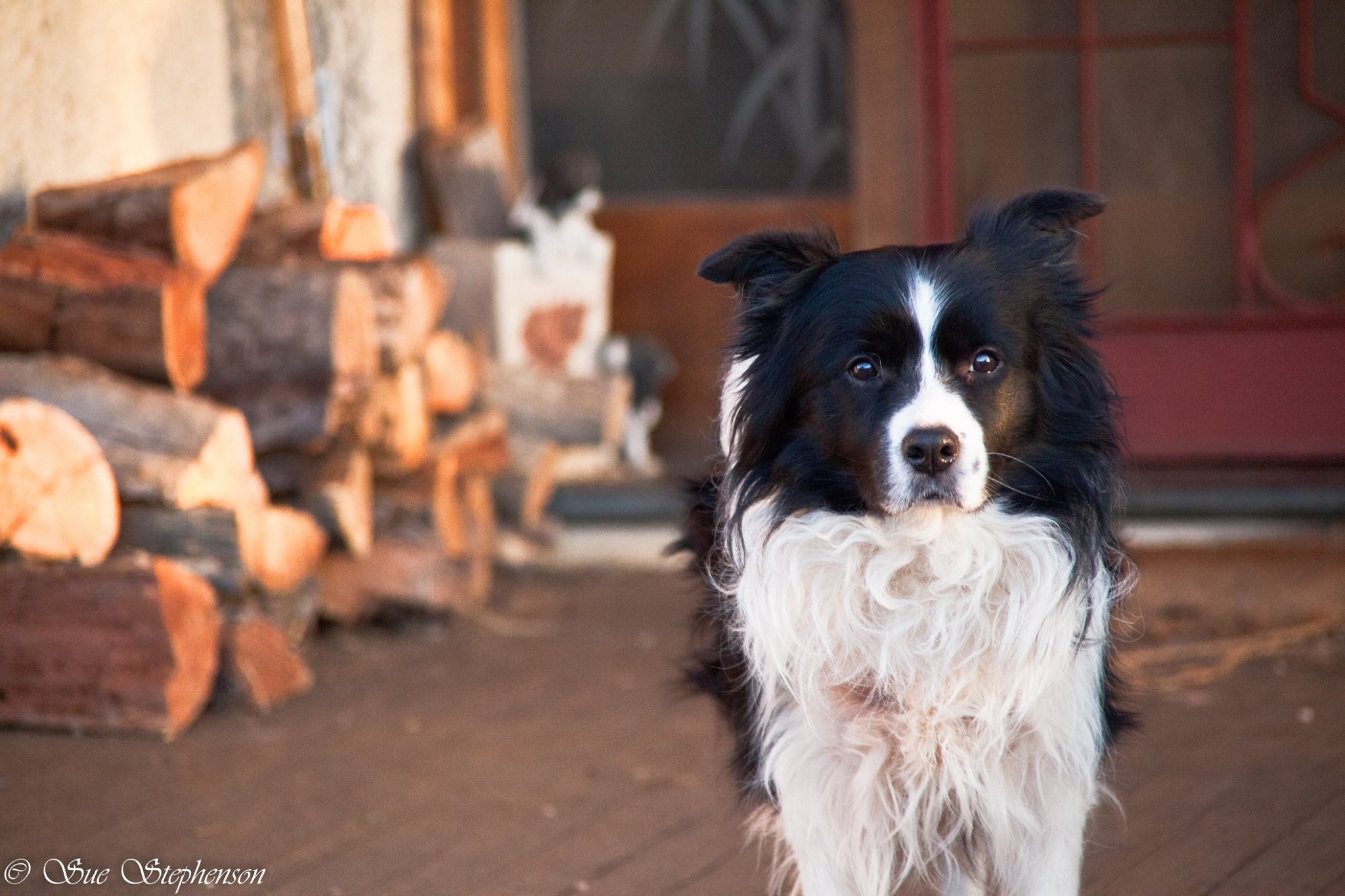 Walker
Sue Stehpenson entitled this image "Walk wih me on the Farm"
We walked together many times during our almost 10 year love affair
and I was so happy to have you back by my side for the last couple of years
Rest in Peace my beautiful boy - as always in my heart
Thank you Sue for capturing this memory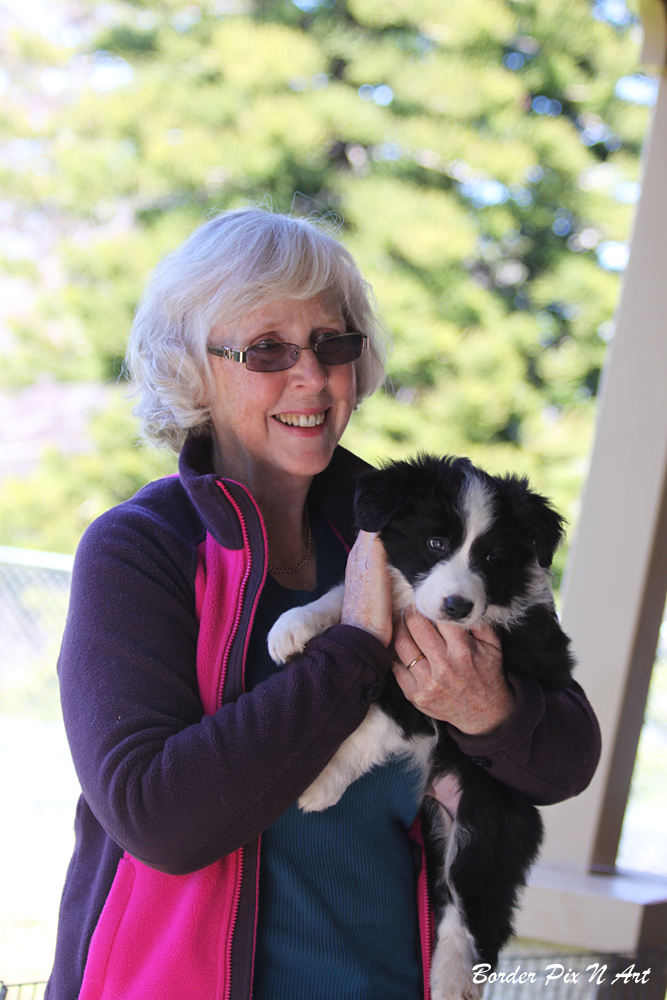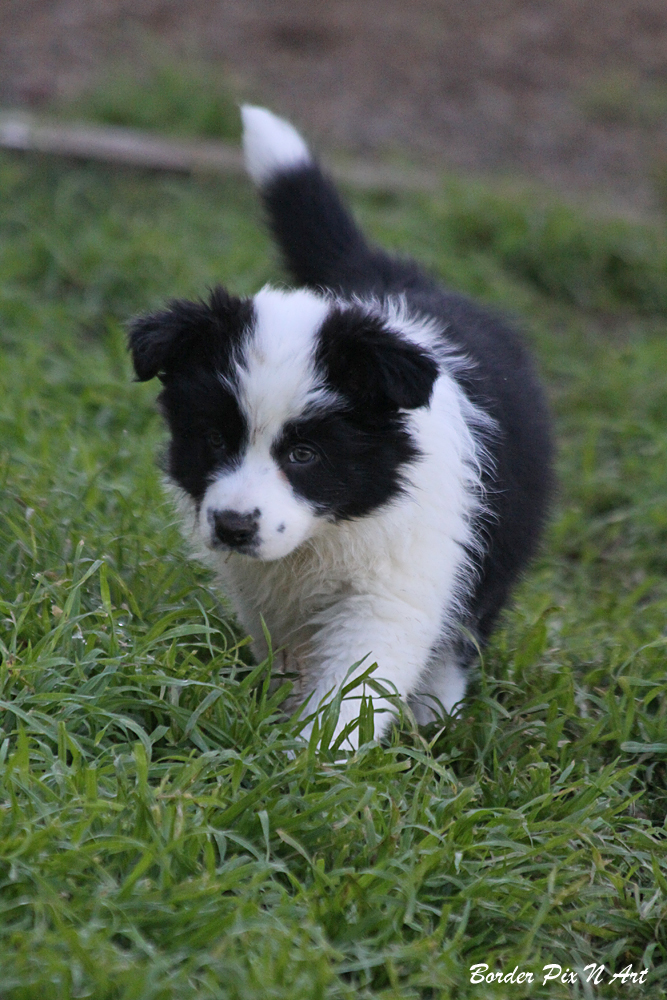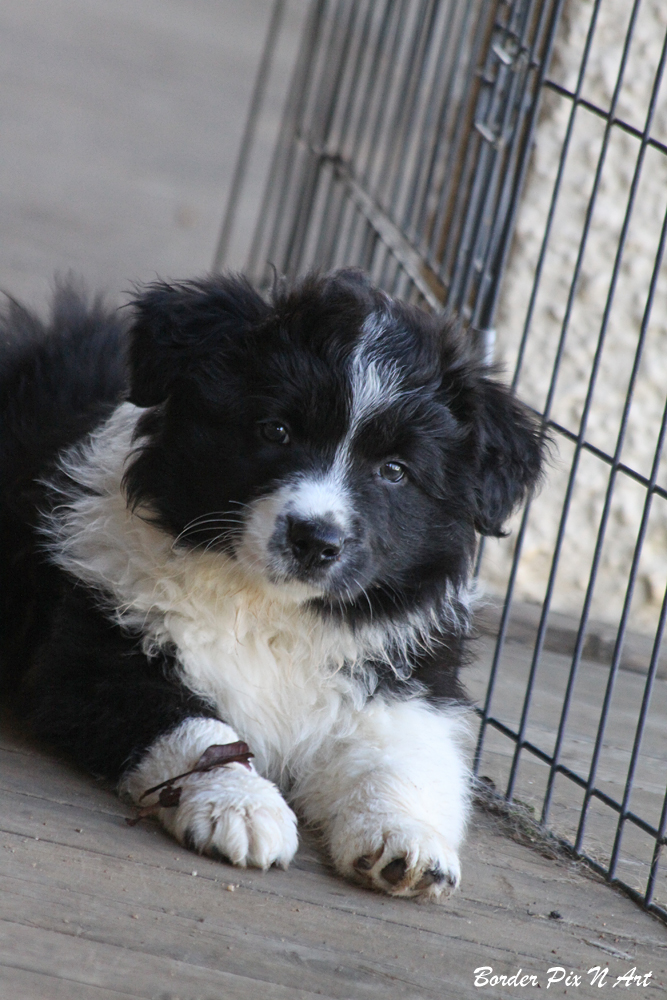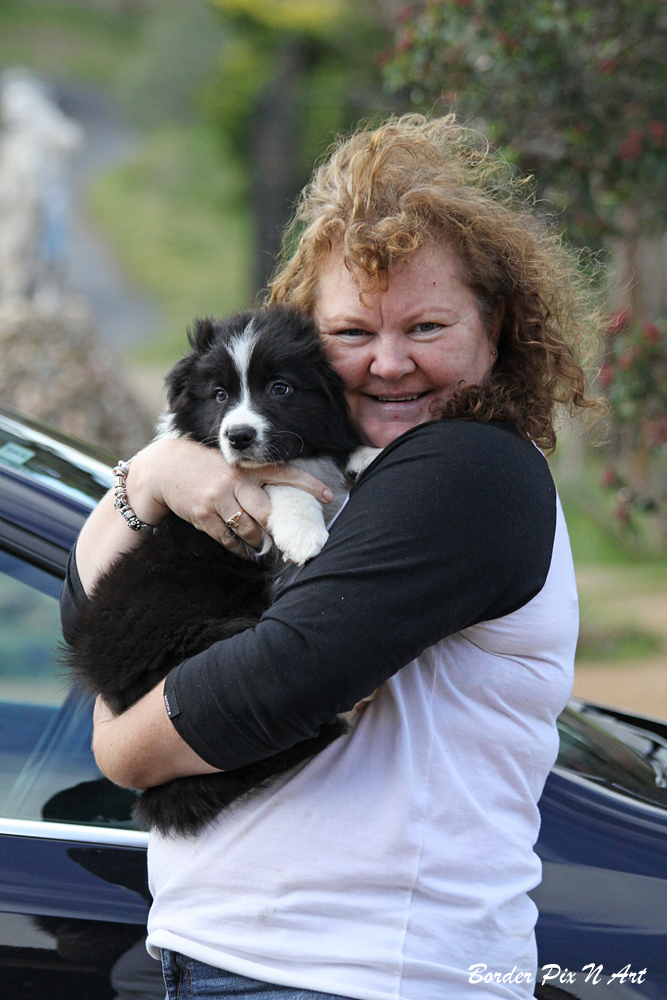 Airsent Border Collies - Sakura & Zeke Babies
The pups are 8 weeks and whilst the boys Sounda, now Walter, far left and
Keshi far right, are settling into their new homes where we will have the best of
both worlds being able to watch them grow and mature in amazing
environments Ako and Pearl will stay with us.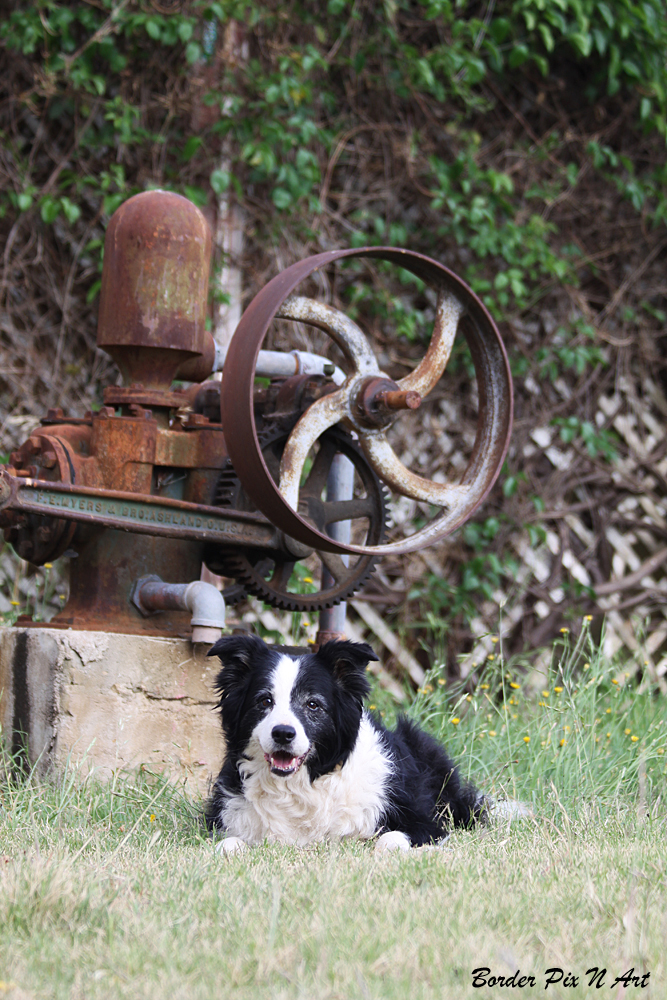 Charlotte
It was a sad start to the year for our family first we lost Rae's beloved Max
and then whilst I was spending time with gravely ill father in Sydney
my beautiful Charlotte took ill unexpectedly and there was no way
to save her - Rest in Peace my special girl
==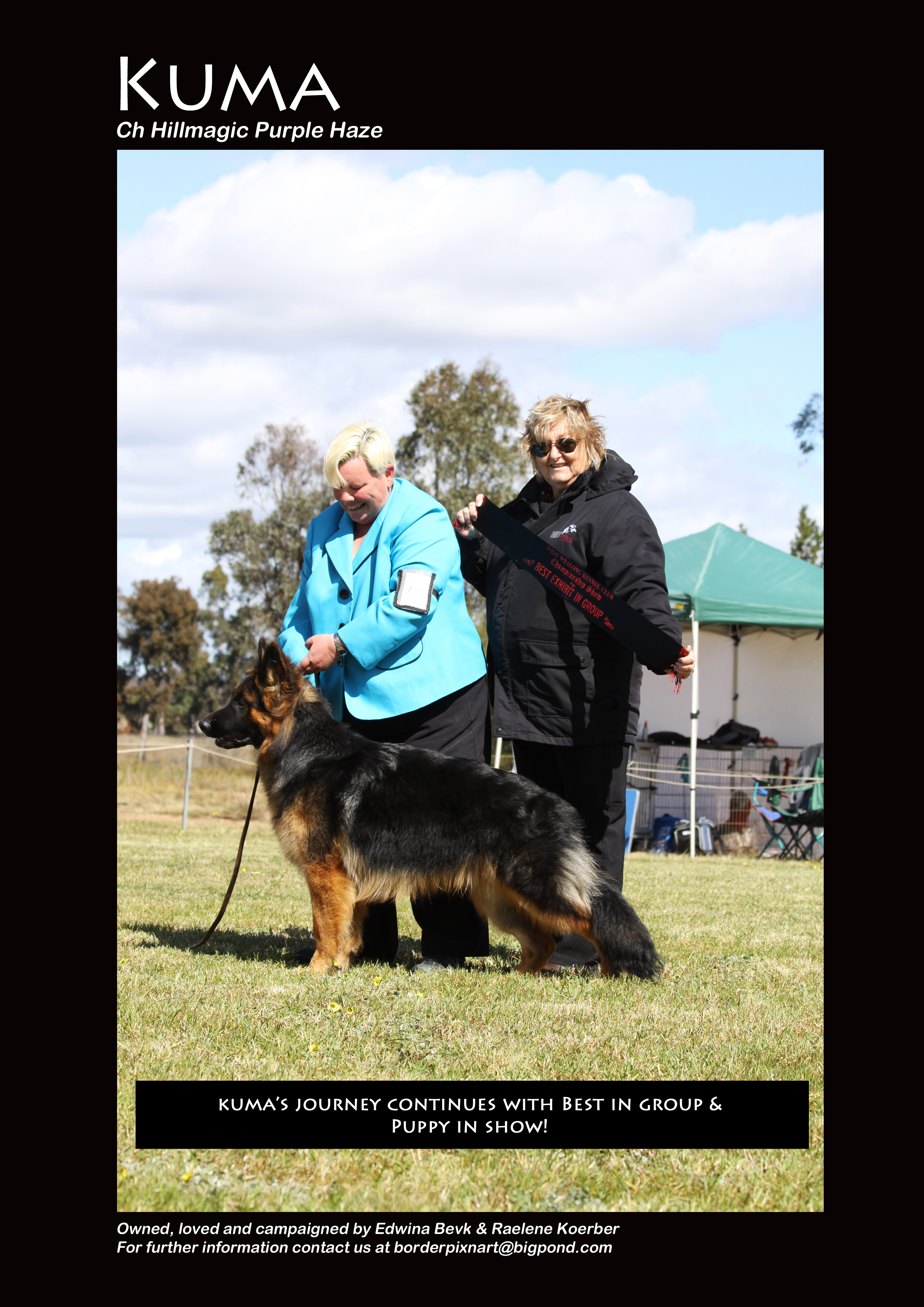 Wrapping Up to 2014
Kuma finished 2014 as National #1 LSC Rising Star with multiple Classes in Group,
two Classes in Show and Best in Group at just 11 months and Kirei had a strong finish
to the year with some lovely challenges - looking forward to 2015!!!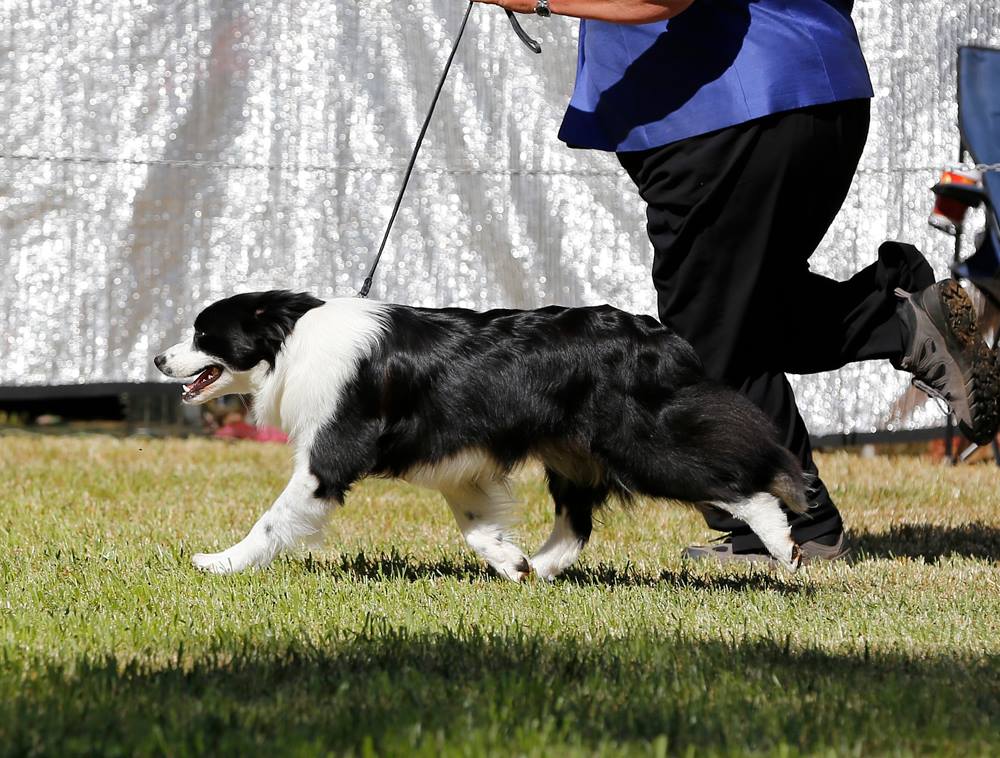 ACT Fundraiser - Bungendore Palerang - Harden
Miss Kirei returned to the ring at Harden and was rewarded with Bitch Challenge
& Reserve and Kuma had a blast collecting 2 x Puppy in Groups, Puppy in Show
and his final points for his title!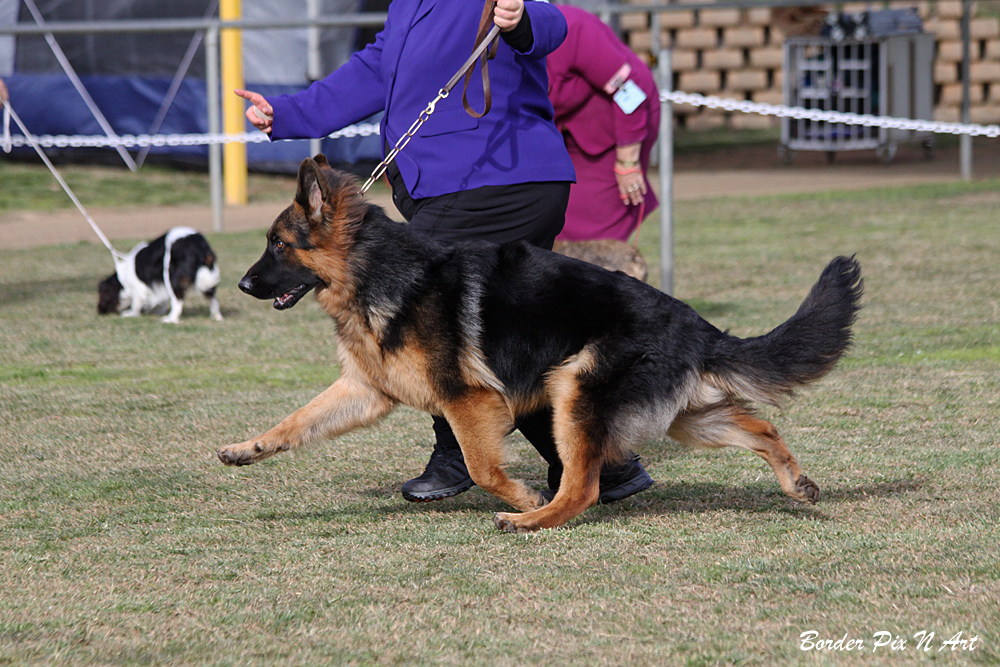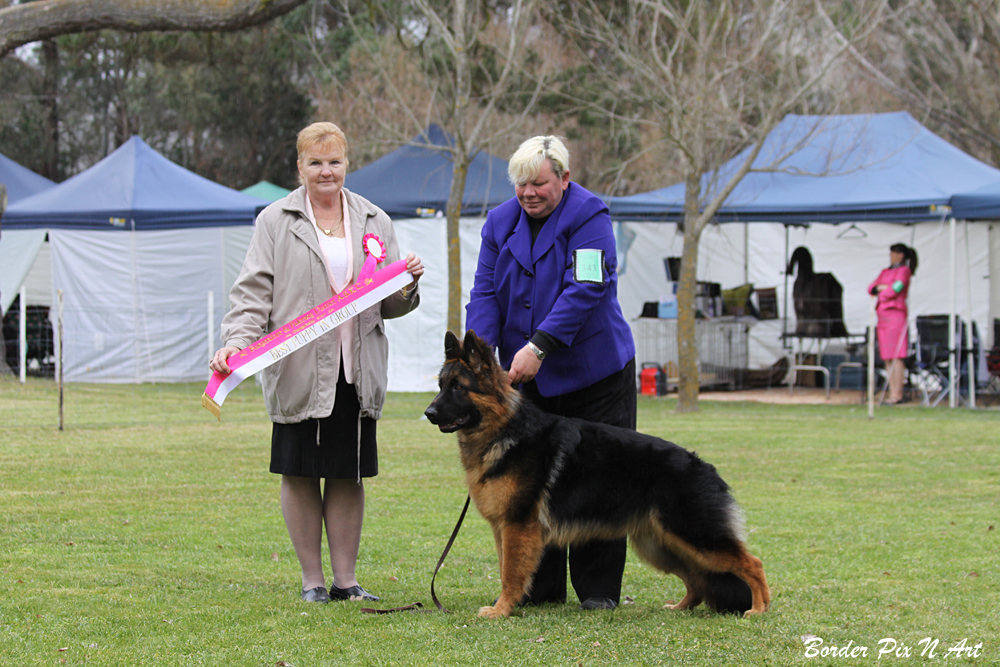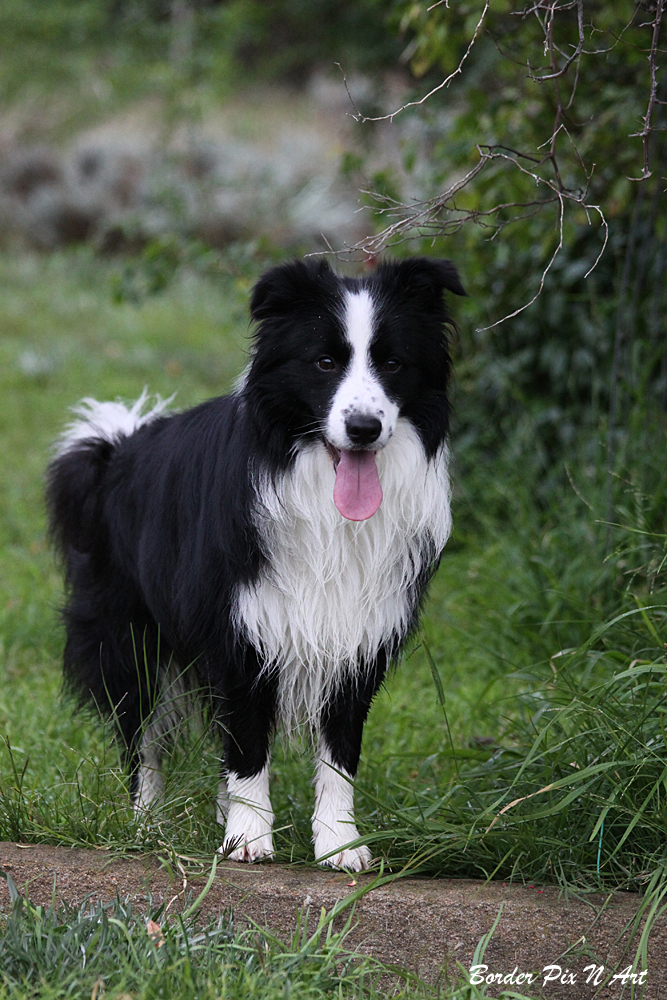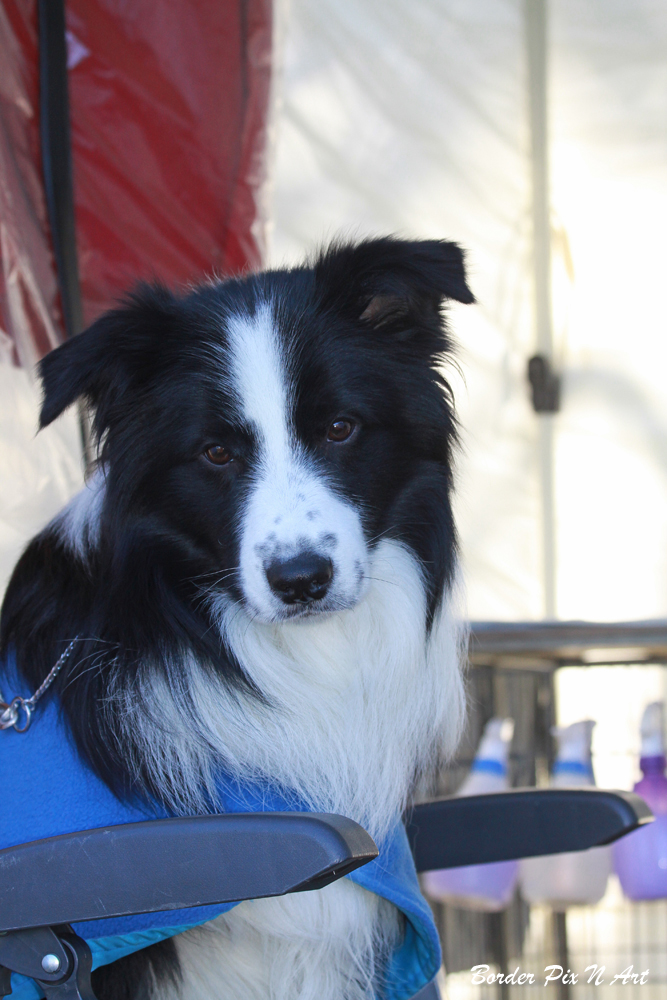 Coota - Cowra - ACT Ladies - Yass
Mainly been Kuma out and about with Gibson coming along for company on occasion
as Kirei, her sister Sakura, and Xan are in their bikinis. Kuma, who is well on his way
to his title at only 8 mths, continues to achieve picking up BOB's and Minor & Puppy
in Groups. Gibson has also been a good boy but more recently thought he'd prefer
to spend the day his chair rather than participating in the ring ....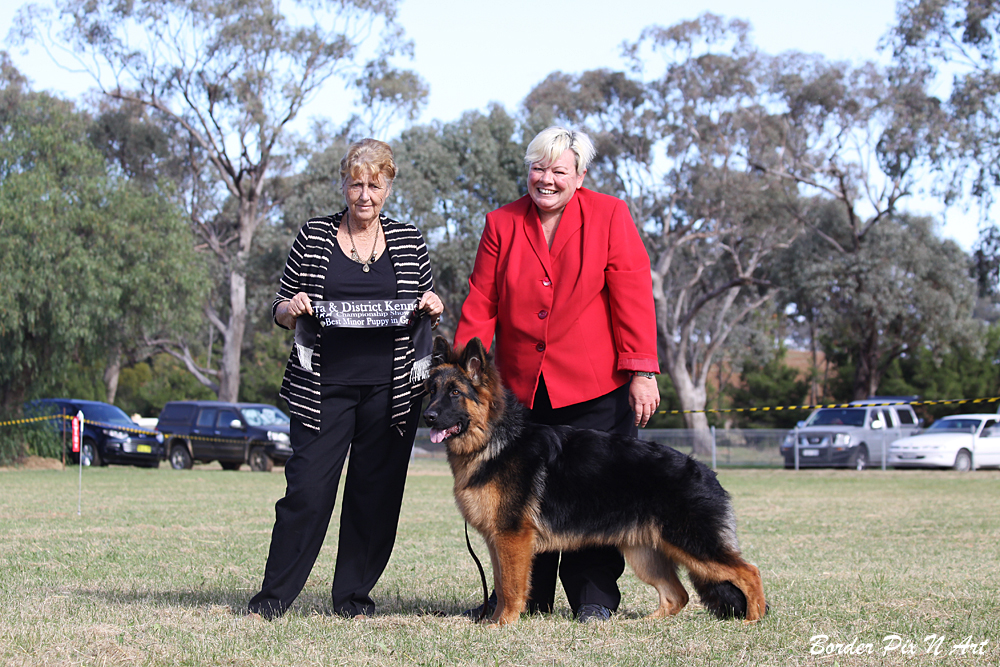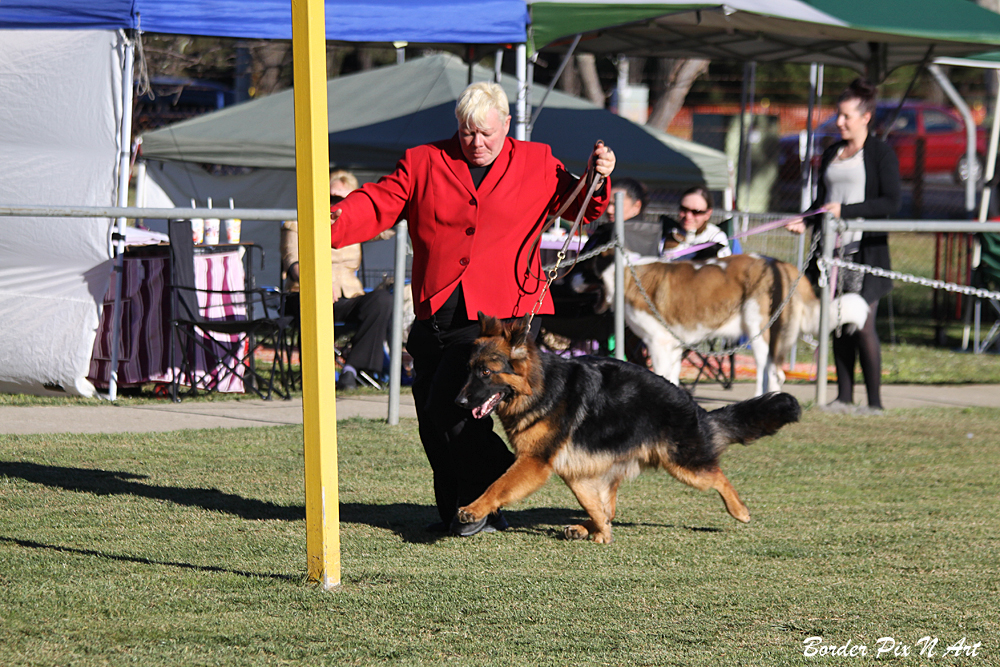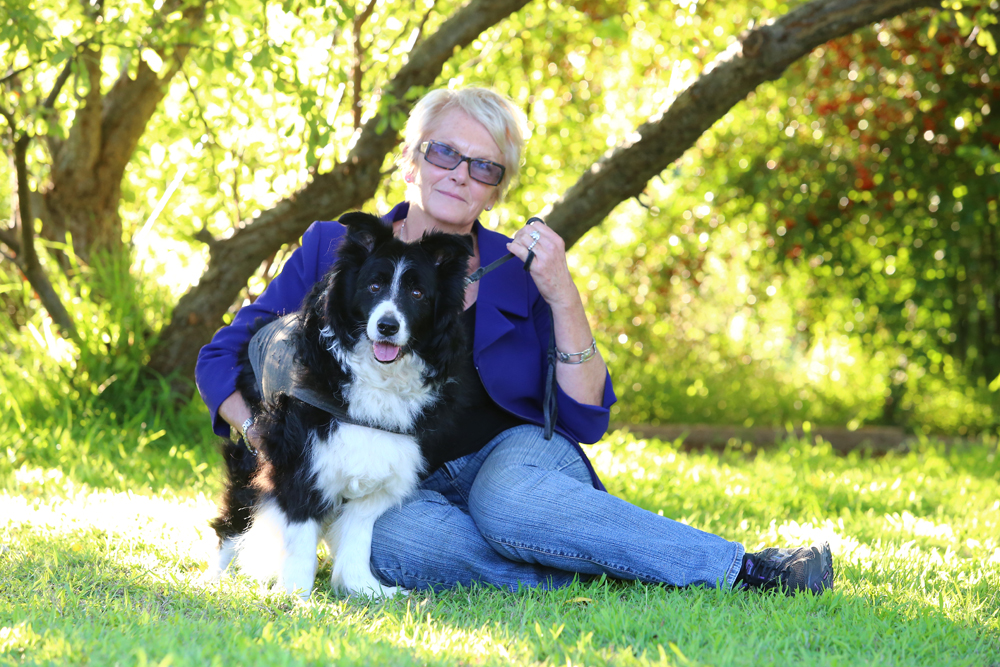 Jake, Aust Ch Kybota Kings High
You came to us as a 2 yr old and have been my constant companion for
the past 12.5 yrs - you will be missed by all who knew you - run free my
gorgeous old man - thanks to Ffiona Erskine for this beautiful image
Show Updates
Due to my concerns re Jake we haven't made a lot of shows but happy with the kids
when they did make it - huge thanks to Rae for taking on the job of trecking to shows.
Kuma: 2 x Baby in Group, Baby of Breed on all occasions that he has been shown
Baby of Breed at his first GSD Specialty and a very respectable 2nd in the
largest LSC class at his second Specialty which was his first show in Minor
Gibson & Kirei: Only appearance so far this year was at Canberra Royal
both were placed 2nd in large classes in lovely company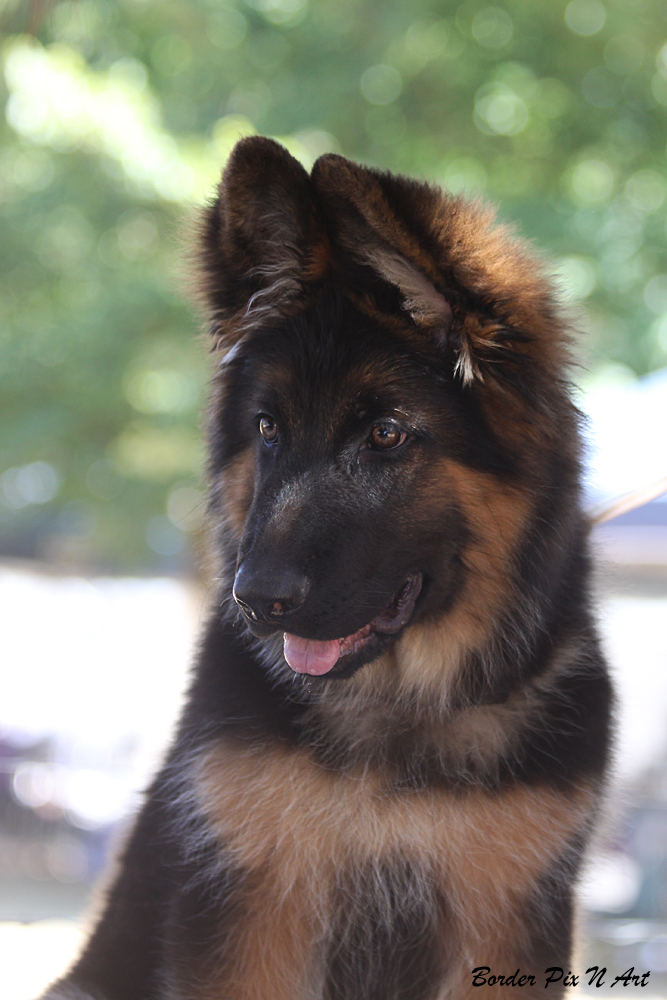 Kuma, Hillmagic Purple Haze
Introducing the newest member of our family & Gibson's new bestie
Thanks to Peta & John for entrusting us with this gorgeous boy
and allowing me to once again have a GSD in my life ...
Baby in Group @ his first show aged 3.5months!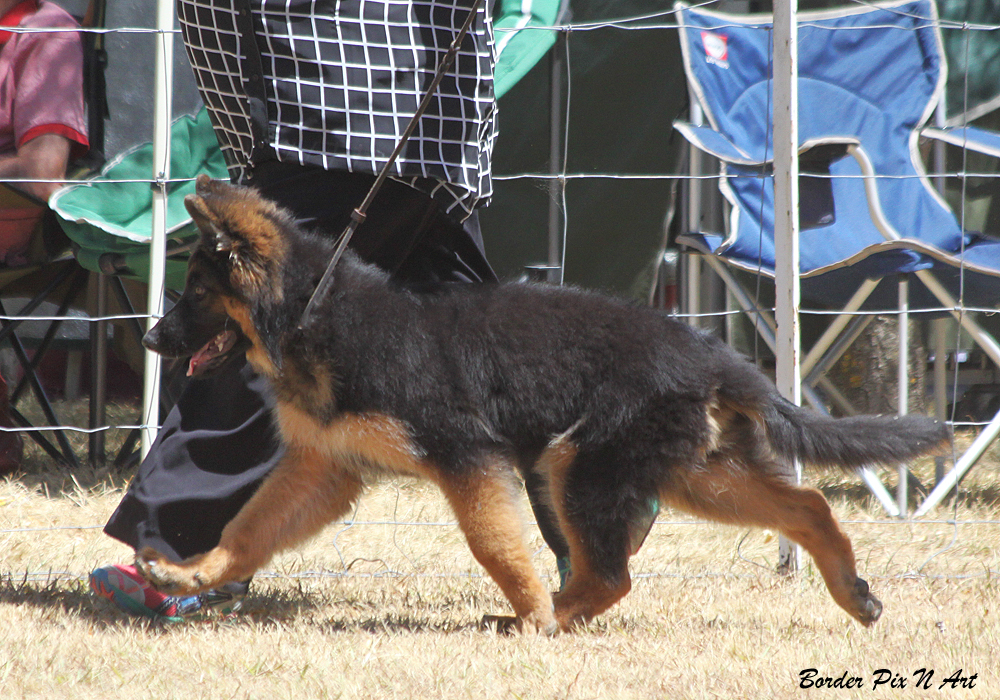 For more news pix and results follow the links below:
2013 2012 2011 2010 2009 2008
Ziggy, Walker & Connie's shots featured in the Dogs NSW 2008, 2007 & 2006 Calendars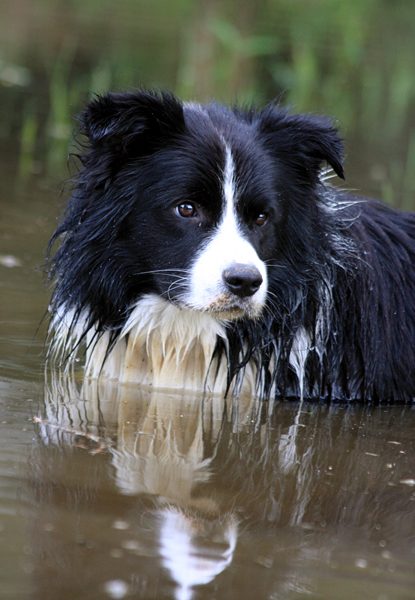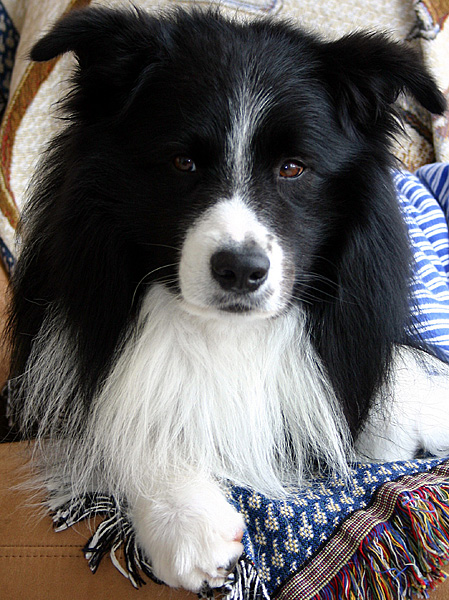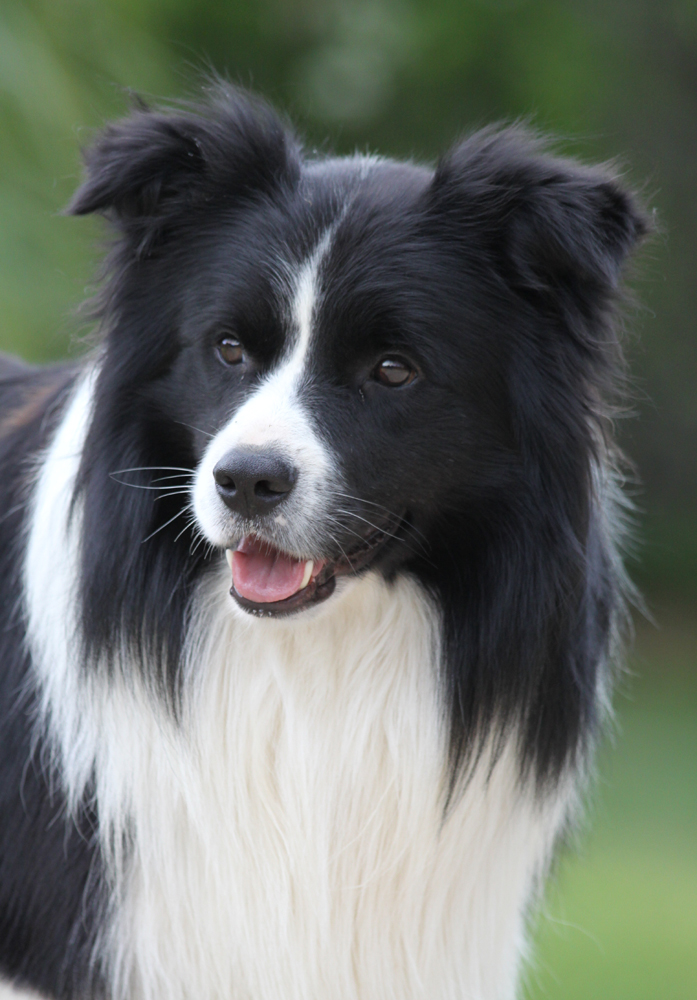 Some better known Ziggy & Jake shots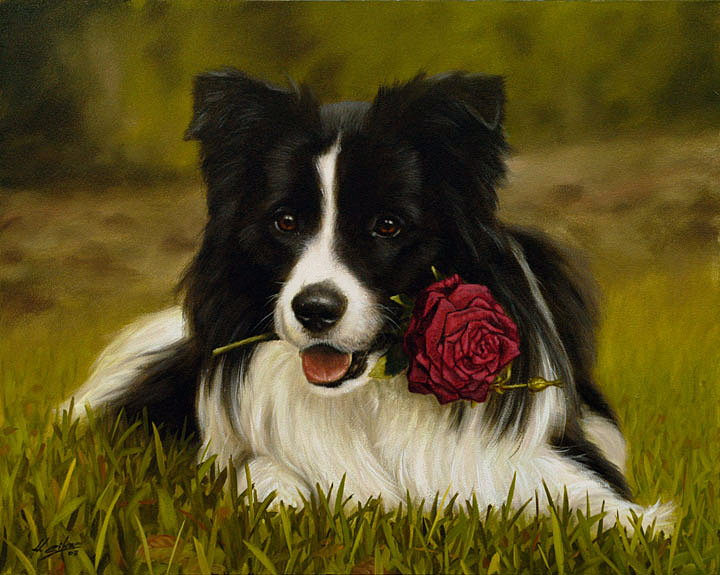 Yass - NSW - Australia
Email: dragonsmirbordercollies@bigpond.com
Hello: 0408 222960